Programming your Discussion Guide
How to Program your Discussion Guide
You have the option to pre-program your Discussion Guide using the Discussion Guide Builder. This will allow you to select and send your pre-programmed content to the group as your moderate, so you don't have to type everything out in real-time.
The Discussion Guide Builder and the Uploadable Discussion Guide Excel template
In the Discussion Guide Builder you can click the buttons shown below to add and edit content in your Guide within the builder interface. You can also build your Guide outside of the Remesh platform using the uploadable Discussion Guide template. Simply download the template file and use it to create your Discussion Guide. When you are done, use the "Import to Discussion Guide" button to populate the Guide with the content from your Excel file.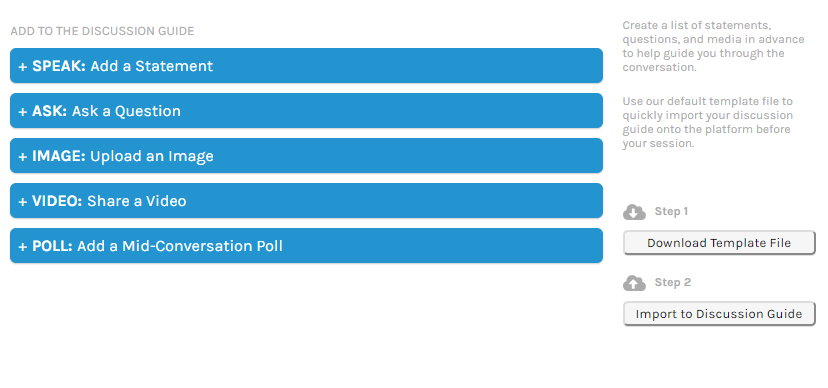 Adding images after you upload a Discussion Guide
After you upload a Discussion Guide, edit the image placeholders to add the images to your guide.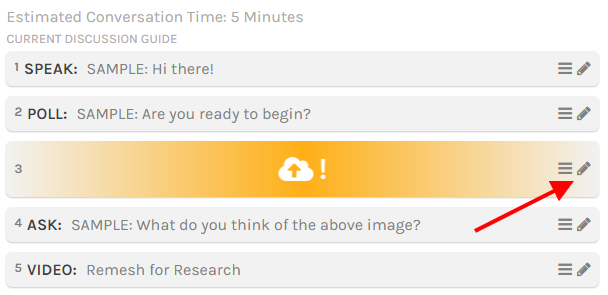 ---
---